After the initial setup, you can update your profile any time.



Click the Username (upper right corner) to edit your profile.
Change Your Password
To change your password,
Click your Username in the upper right hand corner of your screen.




Then click Change Password.


In the new dialog, update your password, and click Save.
Basic Settings
On the Basic Settings tab, change your password, add contact information, and edit your language pairs.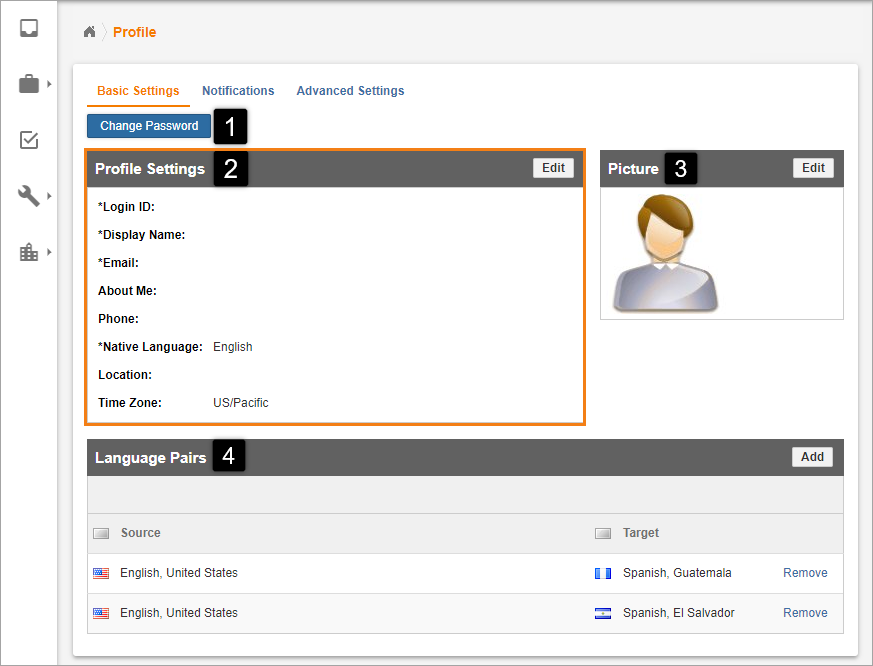 1. Change Password
This allows you to change your Lingotek password.

2. Profile Settings
You can set up your display name, email address, about me, phone number, native language, location and whether to include you on the leaderboard.

3. Picture
Add a picture of yourself to be identified with other contacts this will show up on the frame at the right, and will also appear on the leader board, if you are in a community.

4. Language Pairs
This is where you add your language pairs you have to have Language pairs set up in order to get documents to show up on your dashboard.
Notifications
On the Notifications tab, choose your preferences for email notifications.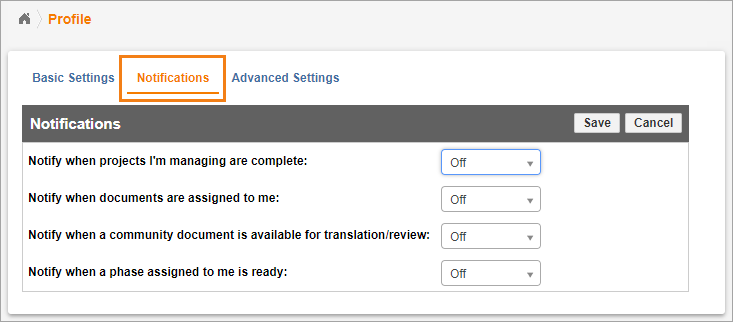 Click on the Edit button to change whether you get the notifications for each of the following.
Notify when projects I'm managing are complete (for project managers only)

Notify when documents are assigned to me

Notify when a community document is available for translation/review

Notify when a phase assigned to me is ready


Advanced Settings
Under Advanced Settings, add your billing rates, areas of expertise and more.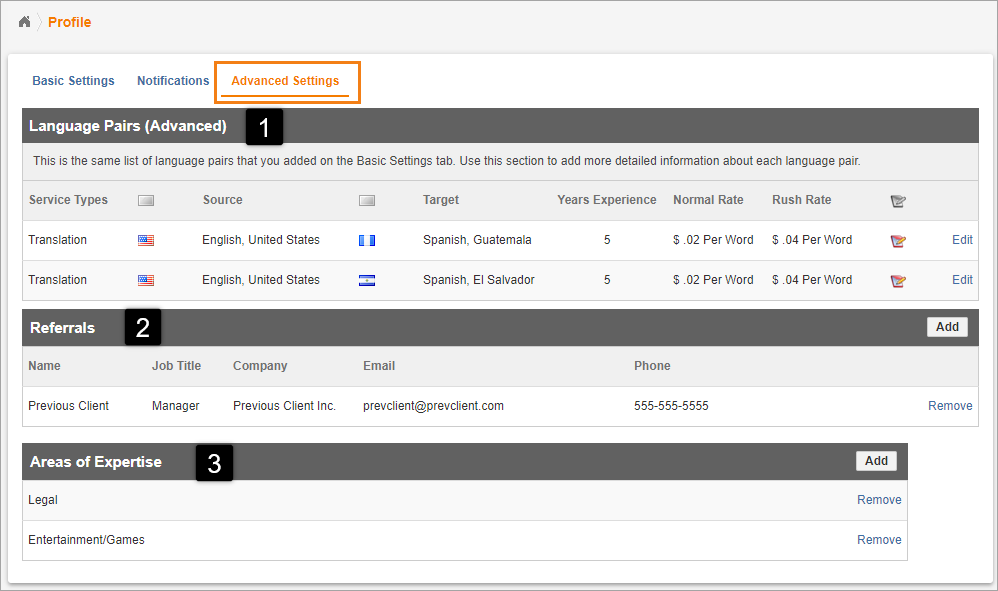 1. Language Pairs
This is where you edit your language pairs you can also put in years of experience and your per word rate.

2. References
This allows you to add translator references.

3. Areas of Expertise
You can add areas where you have a level of expertise. Project managers will be able to find you based on your expertise.