To get access to the support portal, navigate to https://support.lingotek.com and click on the Sign In button near the top right of the page.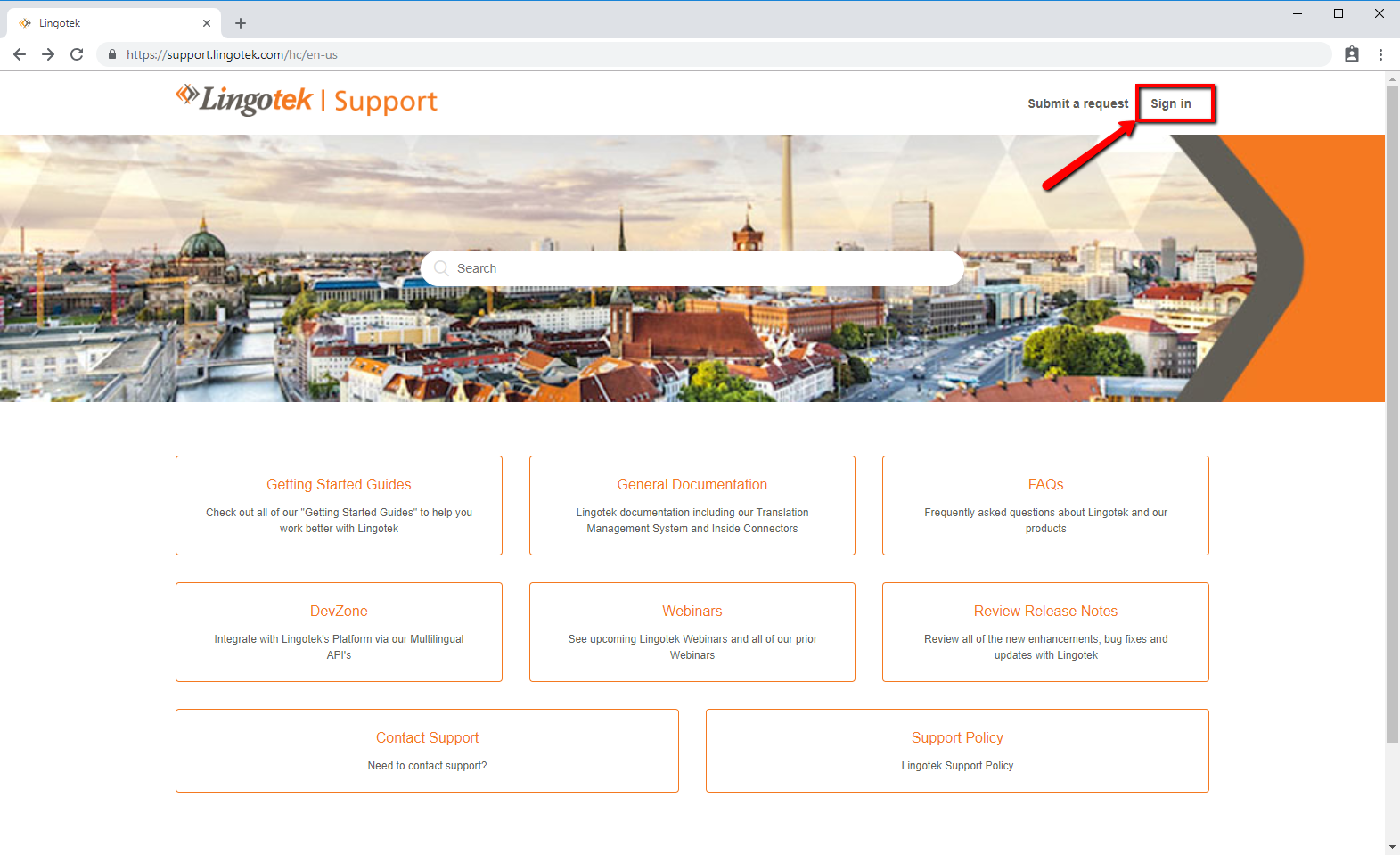 From here you can do three different things. You can sign in, click the link to sign up, or click the link to create a password if you have already emailed the support team.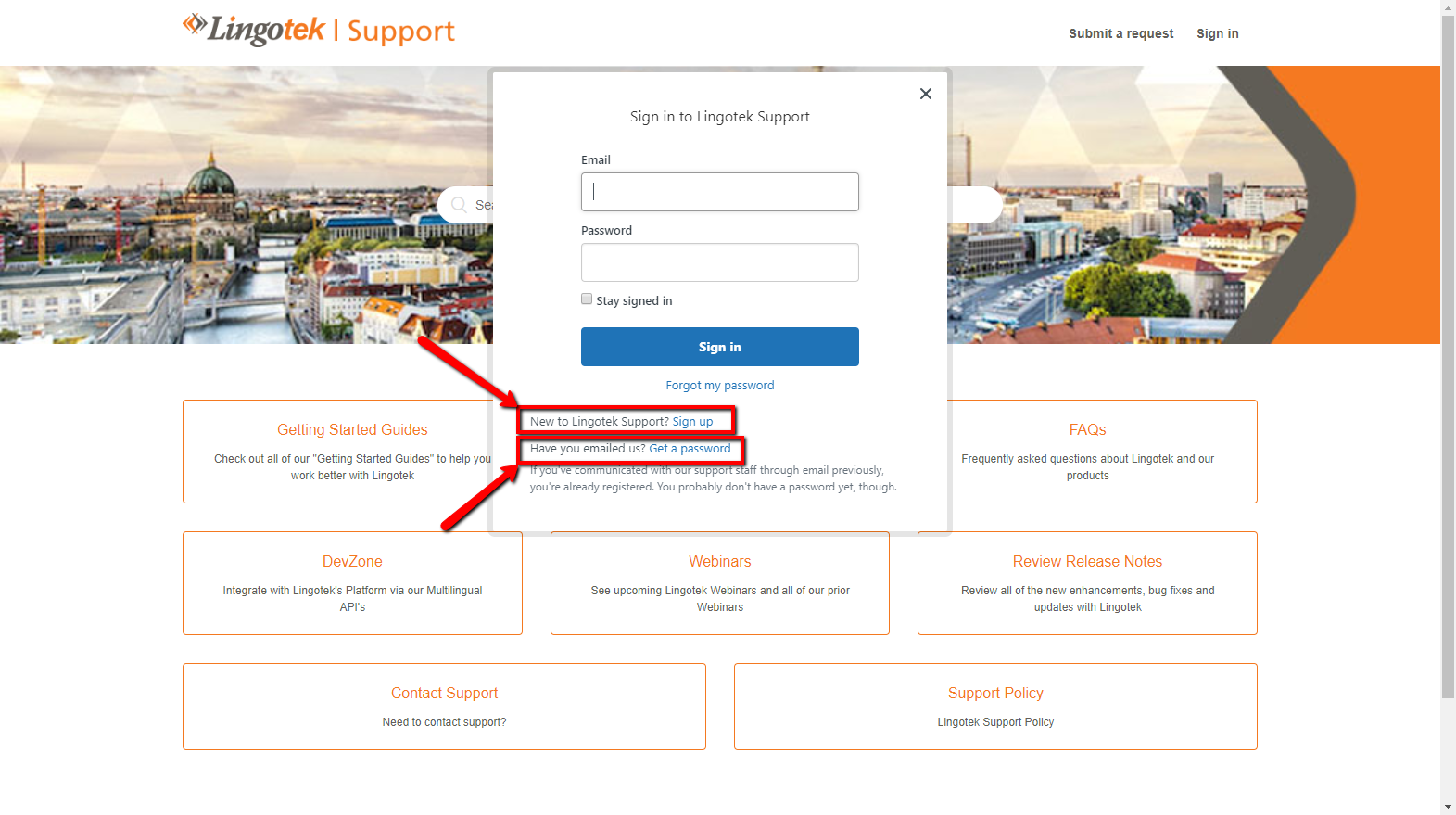 To sign in, enter your email and password and you are good to go.
If you have emailed our support team already, enter the email that you sent that email from and you will be sent an email with a password reset link so that you can set a password.
If you are signing up, enter your name and email address and you will be sent a verification email that has a link to then set a password. Once you have created a password, you can then login into the Support Portal.