Lingotek offers administrators flexible administrative and tracking features.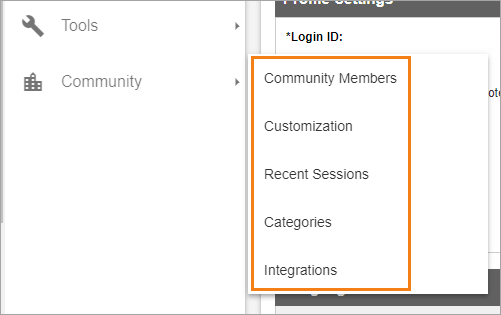 From the Community menu, administrators can add new users, monitor community activity, and change default community settings.
The Community dropdown allows administrators configure and manage your community with five convenient options:
Community Members – Add new users or assume the identity of another user.
Customization – Configure task prioritization, security controls, custom settings, etc.
Recent Sessions – View which users have logged in within the last 24 hours.
Categories – Create labels and categories to help manage and organize documents within the translator Workbench.
Integrations – Contact your Lingotek representative for help setting up an integration with your content management system.