Since reviewers do not need to edit every segment, we recommend using the Document Viewer (rather than the Workbench) to complete review tasks.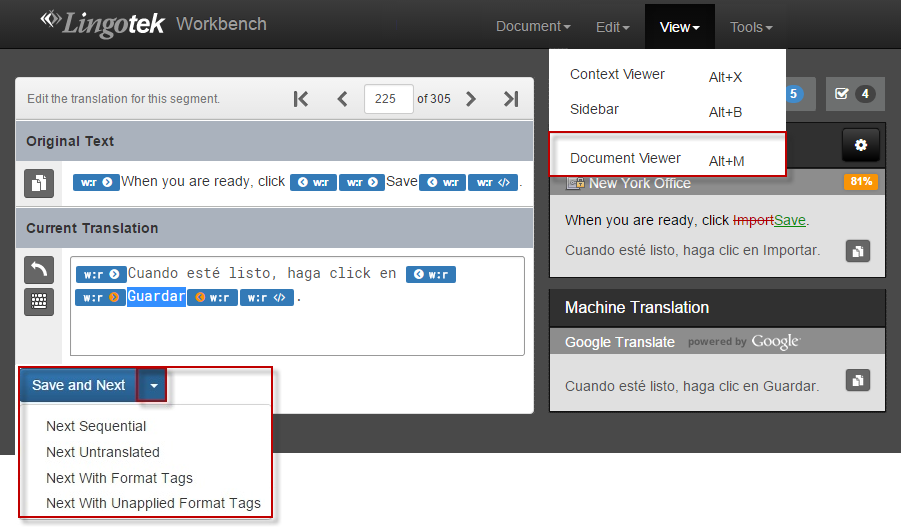 The Document Viewer displays all segments in a single window, with the ability to scroll and scan the document for errors and to use Ctrl+F to find a specific term.
Document Viewer
Quickly scan an entire document for errors with the Document Viewer.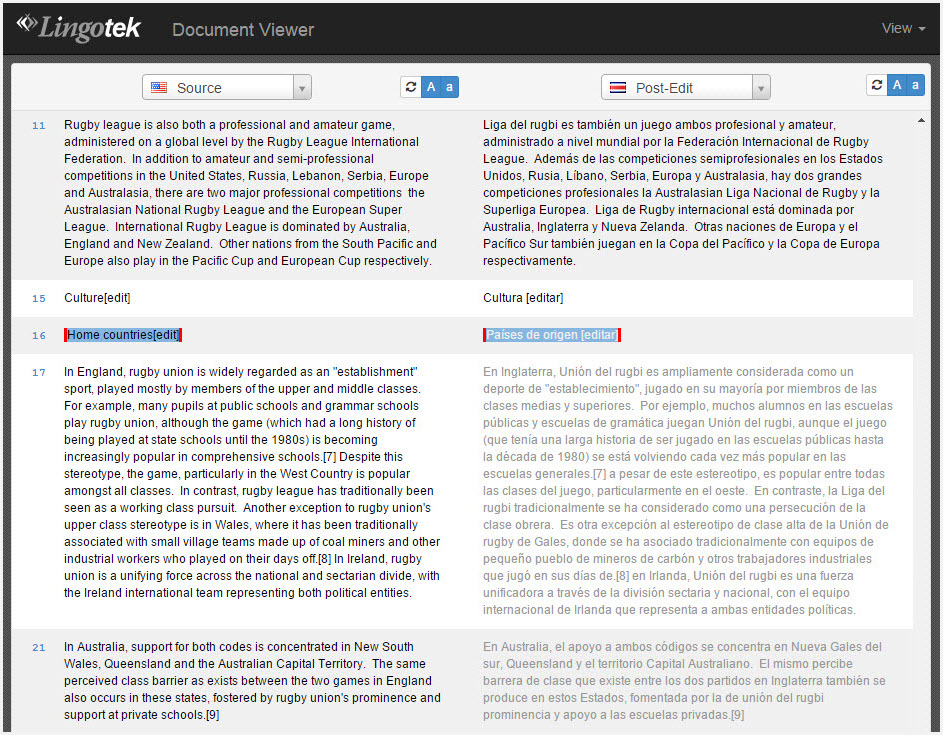 To open the Document Viewer,
Open a document in the Workbench. Then from the top menu, select View > Document Viewer.

This will open the document in the Document Viewer in another window.


Scroll through and check the document for errors.



If an error is found, click the segment to open and edit it in the Workbench.



Use Ctrl+F to find any phrase.

Use Alt+Shift+F to open Find & Replace.

When using Find & Replace, you may wish to replace every applicable instance of a phrase. This will keep translation memory more consistent.

Once all changes are saved, use Approve All Segments to save your work.

From the top of the page, go to the Edit menu and select Approve All Segments.


Approve All Segments is only available to Reviewers. It is not available to translators.

All segments will be approved and saved to Translation Memory.
Segment History
Viewing the history of a segment as it goes through translation is a valuable tool for auditing and understanding the progression of a translation as it moves through the workflow. We provide a full timely history of the translation of a segment, including each incremental save of the translation within a phase.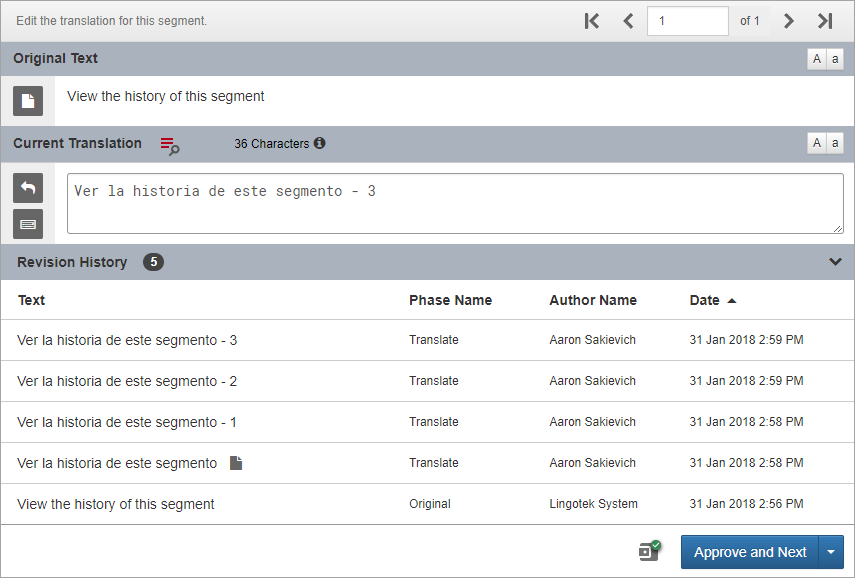 Save and Next
If you prefer to use the Workbench to complete your review, you may wish to skip to just the segments needing attention.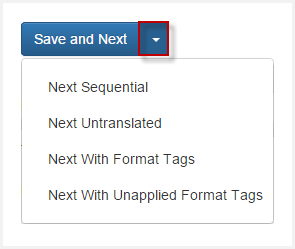 Using the drop down arrow next to Save and Next, choose where the workbench will navigate as you save each segment.
Choose to navigate to the next...
Sequential Segment
Untranslated Segment
Segment With Format Tags
Segment With Unapplied Format Tags
Save and Next options persist until they are changed. Be sure to update your Save and Next options if your needs change.
Workbench Cheat Sheet
For a quick overview of the rest of the Workbench and its features, please download the chart below.