Now that you have enabled the space for translation, you can choose your space's default translation settings.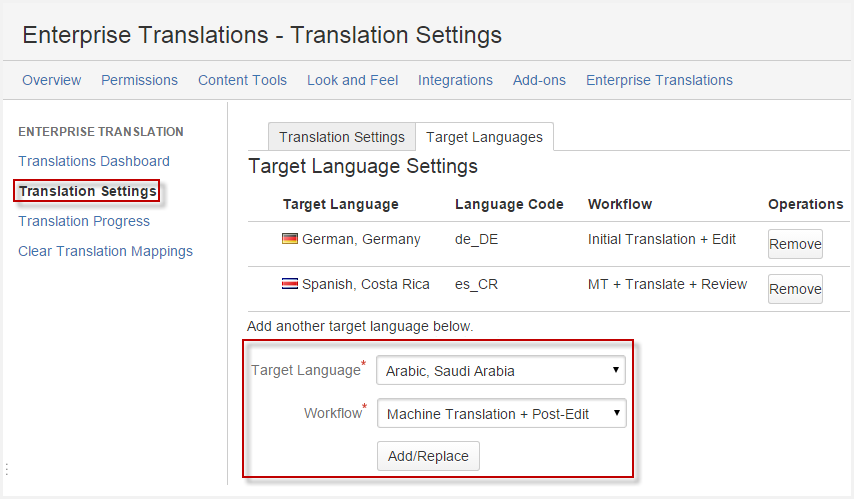 You can leave the translation settings at their defaults (these are the global translation settings chosen by your Confluence administrator).
If you want to customize the settings for just the current space, you can do so from the space's Translation Settings tab.
1) Log in to Confluence as an administrator. Open the desired space.
2) From the lower left corner of the page, select Space Tools.
3) Choose Enterprise Translations.
4) From the four links on the left, select Translation Settings.
5) Customize your space's settings on both the Translation Settings and Target Languages tabs.
a. Translation Settings.
On the Translation Settings tab, you will be able to create a new Lingotek project.
All of the pages you choose to translate from this particular space will be organized into this Lingotek project.
After creating the project, you will be able to log into Lingotek and monitor the translation status for all of the translated pages in the Confluence space.

b. Target Languages.
Under Target Languages, select the default target language(s) and workflow(s) that should have appear as translation options on each translatable page within the space.

6) When you are ready, Save your preferences.