When a user downloads a completed document, they have the option to export all completed translations into a single spreadsheet. This spreadsheet lists source segments in the first column with each target's translations in adjacent columns.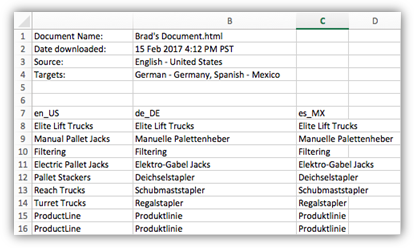 To download all translation segments as a single spreadsheet,
In the download dialog, simply select XLSX.

Select All target languages.

Check Include all targets in a single file.




Click Download.

The document will appear in your browser's Downloads folder.