When voting is enabled in the In-Context Workbench, linguists can vote on their favorite existing translation (for each segment) or submit one of their own.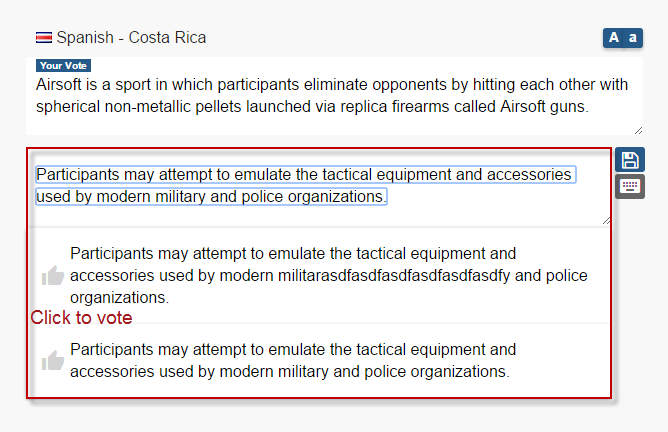 Click a segment to display its translations (or to enter a translation of your own).
To vote for a translation, click the thumbs up symbol. Then click Save.
If you do not see an acceptable translation, click in the editable field and type a new one. Then click Save.
Once a segment reaches the appointed number of votes, the translation is saved, added to translation memory, and locked from further editing.
To focus on translations that have received fewer votes, use the drop down next to the Save and Next menu.