On the Content... settings tab, select which types of content to translate – automatically or manually.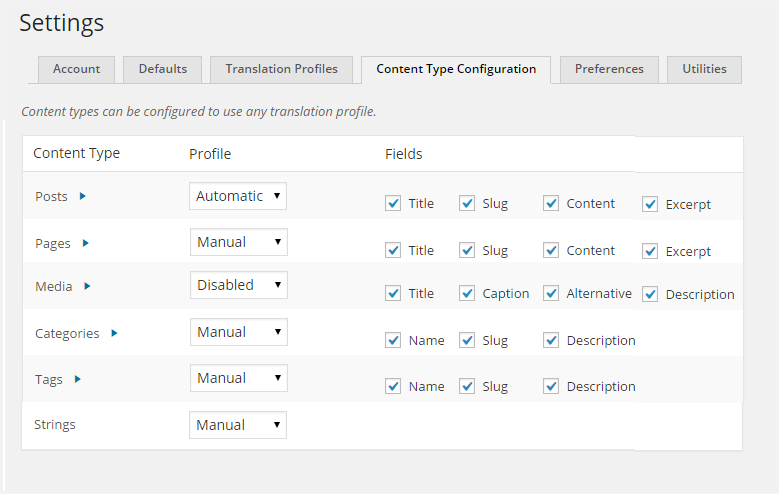 Choose how to handle translations for each type of WordPress content (Posts, Pages, Media Labels, Categories, Data Strings, etc.) on the Content Type Configuration tab.

From this tab, choose -
Which Translation Profile to use for each type of content (blogs, pages, posts, etc).
Whether to enable/ disable translation for a specific type of content.
Which target languages will be used.
Whether translated content will be uploaded/downloaded automatically.
How Do I Enable Translation for Each Content Type?
Next to each content type, scroll to select the translation profile that best suits each type of content.
If you do not see the profile you need, you can always create a new one.
Tip: Once translation is enabled for a specific type of content, translation for each of its fields is also enabled. To disable translation for any field, simply click to remove the check mark in its adjacent check box.
Click Save to store your preferences.

Next: Preferences