What Is Lingotek Professional Translation?
Lingotek Professional Translation is a workflow that allows you to connect with audiences around the globe using Lingotek's network of 5000+ professional, in-country, translators. Professional Translation ensures that your audiences will feel the sentiment of your content.
How To Use
Use the "Lingotek Professional Translation" workflow to enable this feature. This can be done from any of the following areas in the Lingotek plugin settings:
Translation > Manage > Translation Profiles

Translation > Settings > Defaults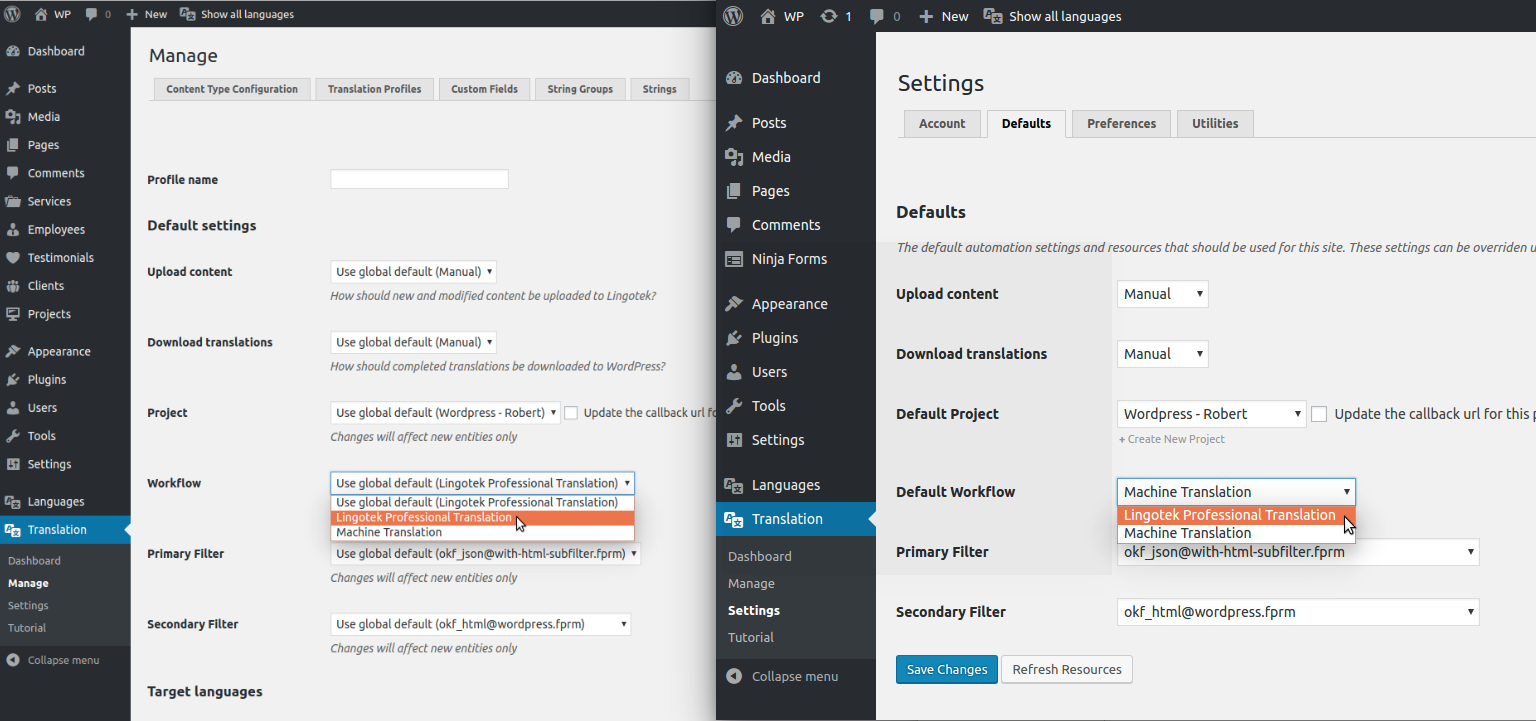 After selecting this workflow a dialog box will pop up prompting you to enter a payment method. Selecting LATER will close the dialog box and allow you to come back later to add a payment method.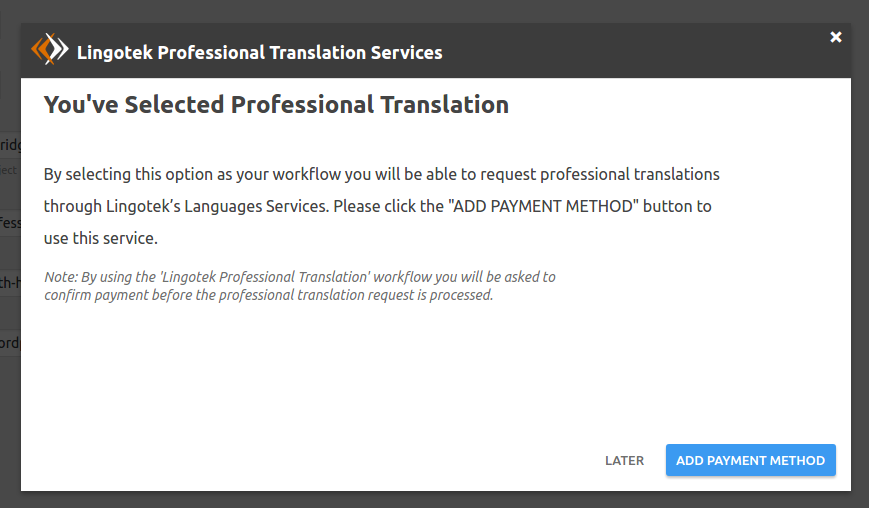 Selecting the ADD PAYMENT METHOD button will redirect you to the Lingotek Secure Payment Portal.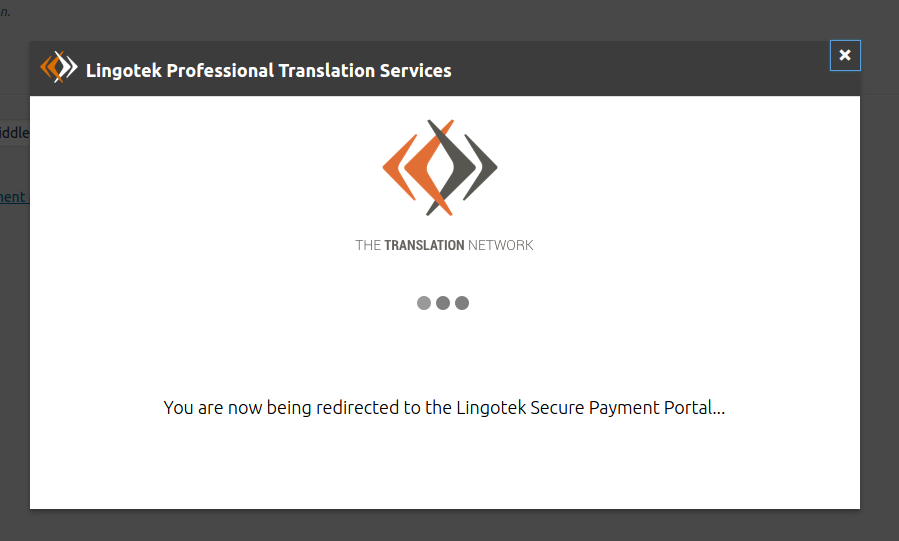 From the Payment Portal you will enter your payment information. Then you will be redirected back to your WordPress site.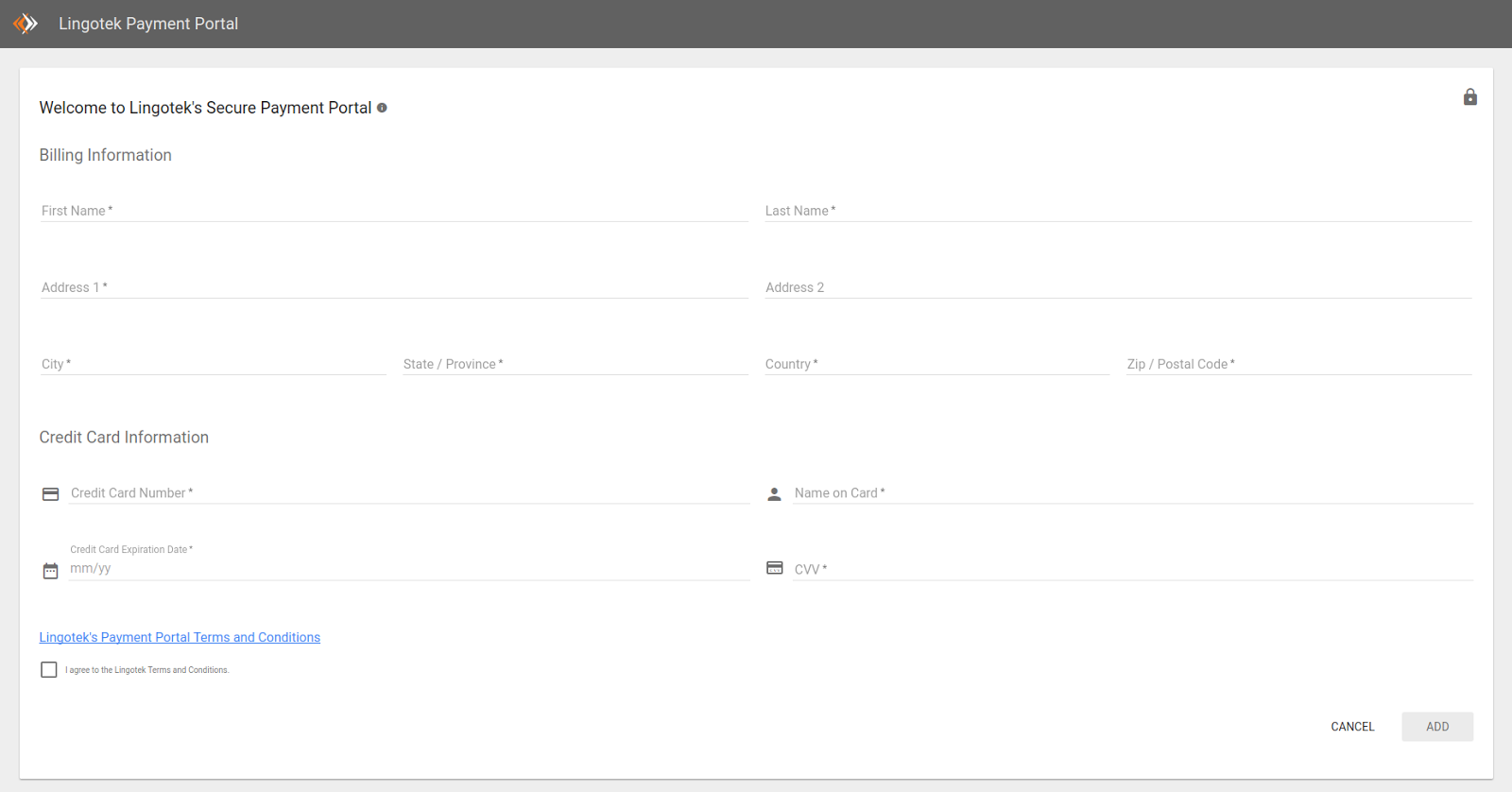 After the workflow has been set you can access the professional translation request menu by clicking on the orange plus icon located on any page that contains your posts.

When requesting a document for translation with the Lingotek Professional Translation workflow enabled you will see one of two dialog boxes. If you don't have a payment method set up you will see the following dialog box allowing you to view translation quotes on your selected documents.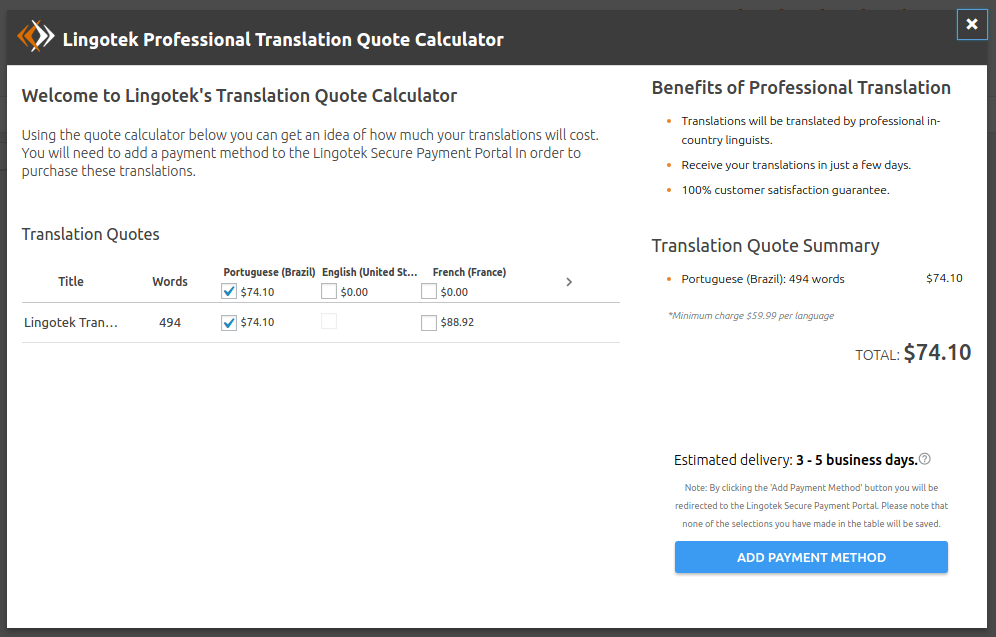 If you do have a payment method enabled you will see the following dialog box that will allow you to purchase your professional translations.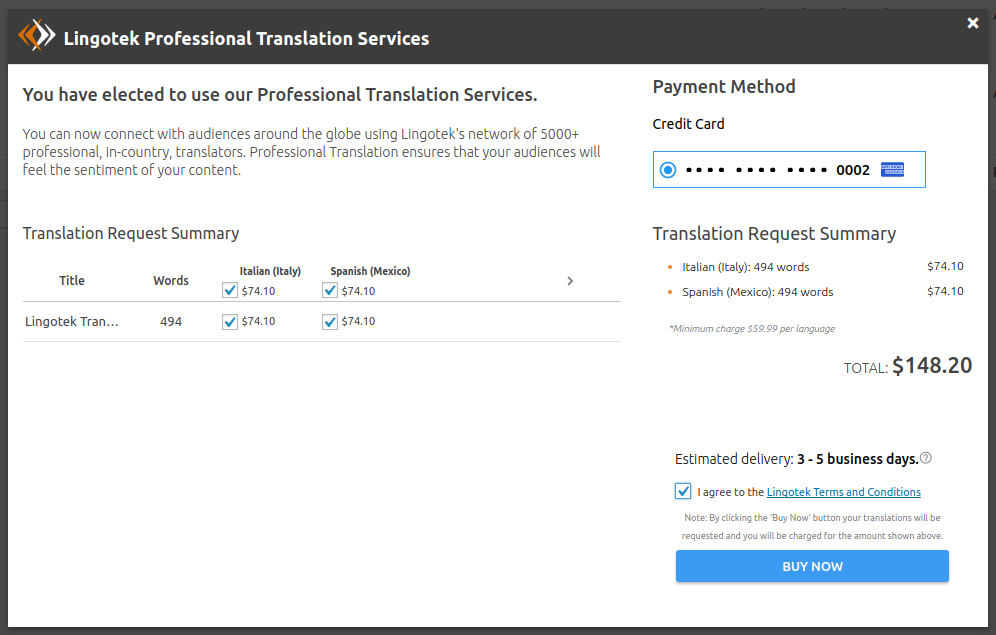 After purchasing one or more professional translations you will see a success message and will receive a payment confirmation email.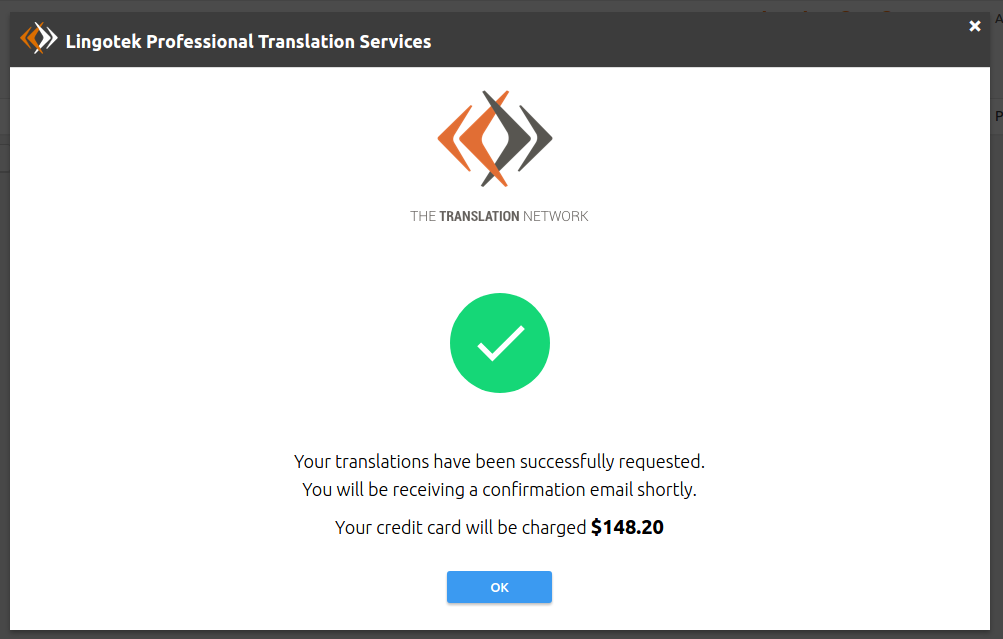 The status of your translation will change to the Translator icon while your document is being processed and translated.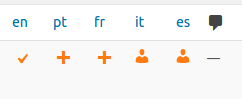 You can set up or edit your payment method from the Translation > Settings > Account page.