What is the Lingotek WordPress Plugin?
In concert with the Polylang Plugin, Lingotek's Translation Plugin lets WordPress administrators -

Access free machine translation for their site.
Access a translator workbench, with side-by-side comparisons of original and translated text.
Save and re-use previously translated material (leverage translation memory (TM).


Reusing saved translations can help save time and resources - especially when your website repeats passages, or when you make small revisions to your website. The entire passage will not need to be re-translated; only the new material will be reviewed.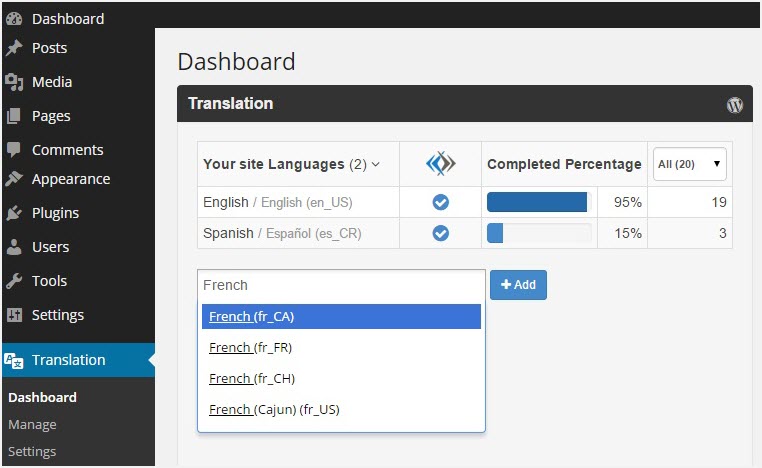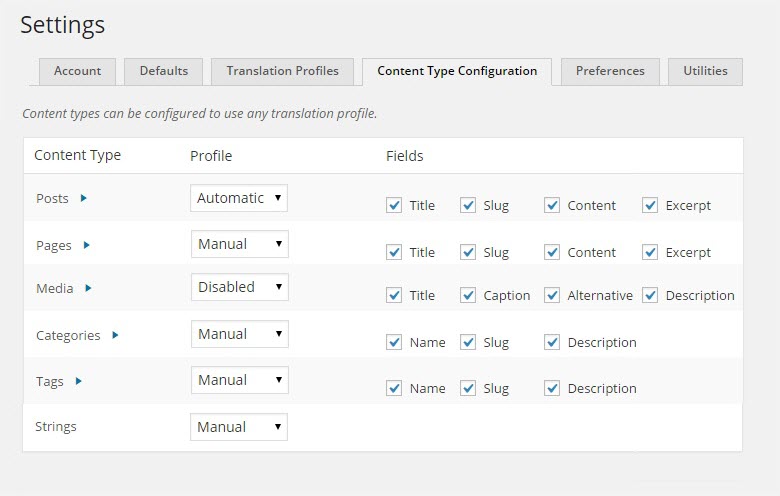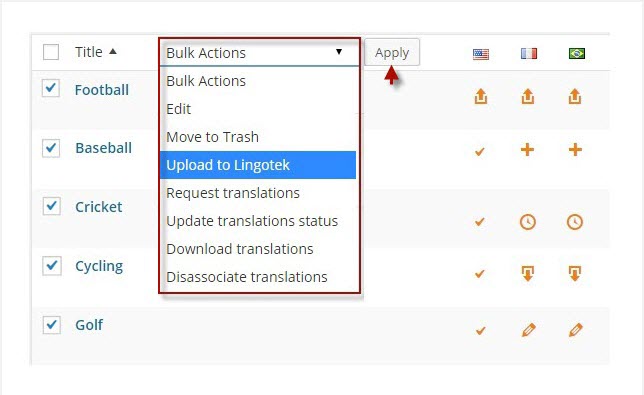 The Lingotek-WordPress plugin is available at https://wordpress.org/plugins/lingotek-translation/.
Using the Plugin
Using the Lingotek Plugin is simple.
First, activate the Plugin.
Next, upload the content you would like to translate to Lingotek.
Lingotek will automatically machine translate the site. A linguist can review the machine translation and edit it as necessary.

Once the translation is complete, it can be downloaded – automatically or manually – to your site. It's as simple as that!
How do I add the Plugin?
Because it works hand-in-hand with the Polylang Plugin, be sure to activate both the Polylang Plugin and the Lingotek Plugin.
To activate the Plugins,
Open WordPress and access the Network Admin Dashboard.
Go to My Sites > Network Admin > Dashboard.

On the side menu, go to Plugins > Add New.

Activate Polylang: In the search box (upper right corner), type "Polylang" and then click Install Now.



Activate Lingotek: After activating Polylang, you will also want to activate the Lingotek Plugin.
In the upper right search box, type "Lingotek" and then click Install Now.

Tip: If you would like to apply the plugin to all of your WordPress sites, click Network Activate.
Where Will I see the Plugin?
Once both Plugins are activated, special translation icons will display next to each page/post…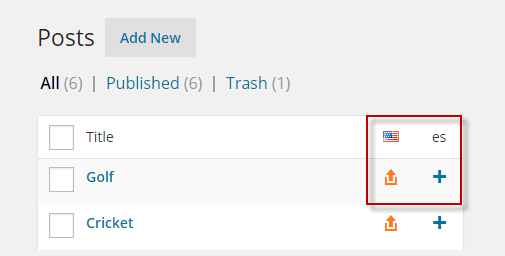 …and a new Translation option will appear on the side menu.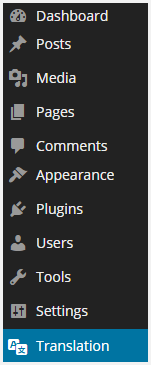 Next: Sign In