You can create a Lingotek account and set up your preferences from the Translate tab at the top of the page.

If you need to, you can create a Lingotek account first from this screen. If you already have a Lingotek account, click the "Enterprise Customers - Connect Here" link, enter your credentials, and log in.
To create an account, enter your name and email address into the Account Setup Wizard.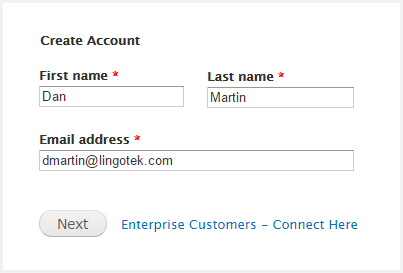 You may also need to enable the language switcher (which allows site visitors to choose which language they will use to view your content) and select which content types you want to be translated.
More information on the setup process can be found here: Setting Up in Drupal 7
Once you have completed the translation wizard, you will be able to select which languages to use to translate your site. From the Dashboard section inside the Translation tab. Select the desired languages from the drop-down menu. Make sure you enable the language checkbox to allow translations to each language.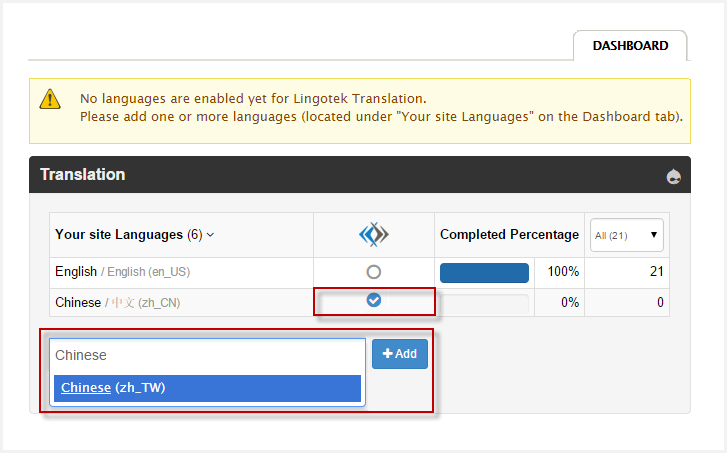 More information on this process can be found here: Adding Target Languages to Drupal 7